Temporary ban of foreigners in the PH
Starting yesterday, March 22, 2020, foreigners will be temporarily banned from entering the Philippines to limit the spread of COVID-19 as stated by the Department of Transportation last Friday.
OFWs, holders of a Philippine passport and foreign spouses of Filipino citizens will be exempted. They will be allowed entry to the Philippines at midnight of March 22 as told by the DOTr in a statement they cited from the Department of Foreign Affairs.
OFWs, balikbayans, and foreign nationals leaving for abroad through any port in Luzon shall still be allowed at any time for the duration of the Enhanced Community Quarantine." As stated by the DOTr.
They can be brought to the airport by only one person. He/She should carry with him/her a copy of the airline ticket of the passenger as proof of conveyance. The companion should depart immediately after picking up or dropping off the person who is arriving or leaving.
American Airlines launches codeshare flights with Philippine Airlines
AA and PAL filed an application for reciprocal codeshare with the US Department of Transportation last Wednesday, March 18, 2020. Under the agreement, American will put its code on PAL flights that serve the following routes:
Manila to Honolulu
Manila to Guam
Manila to Tokyo
Cebu to Tokyo
In line with this, PAL would now join in on American's domestic routes from Los Angeles:
Atlanta
Denver
Houston
Las Vegas
Miami
New Orleans
Orlando
Washington DC
Los Angeles is one of, if not the most popular among PAL's destinations in North America. Last year, PAL announced that they will be reintroducing a route from Cebu to LAX with plans to recommence this only link between the largest city of the Philippines in May 2020.
This is said to be part of American's new medium-term strategy which includes bringing Alaska Airlines into the Oneworld fold as well as launching a non-stop flight from Seattle to Bengaluru in India!
Foreigners Desperate to leave the PH amidst COVID-19 scare.
Hundreds of foreigners have been stranded in a number of tourist spots within the Philippines. Some of them have been flown from Cebu to Manila, while some are also stranded in different parts of the country like Boracay.
Select airlines have been helping fly these foreigners and tourists back to Manila as soon as they can using their recovery flights.
NAIA International operations down to 26%
As mentioned by Ed Monreal, General Manager of Manila International Airport Authority, NAIA no longer has any domestic flights operating while the number of international flights that are operating is down to 26%. There are only 122 flights coming in and out of the country on average as of the moment.
Multiple airlines have announced their cancellations of flights starting Sunday. Among these include Turkish Airlines, Qatar Airways, and Delta Airlines.
Asiana suspends PH-Korea flights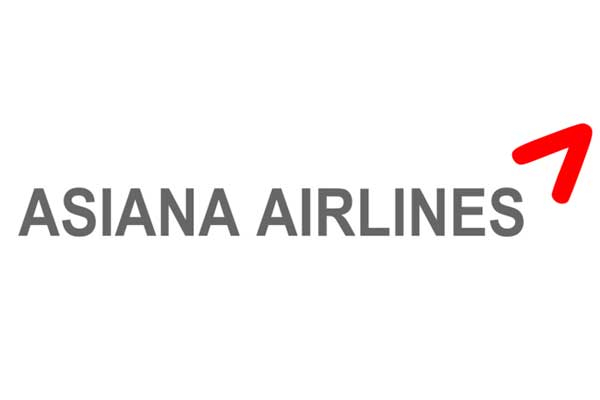 Asiana has announced that they will suspend a number of their flights between the Philippines and South Korea.
Manila-Incheon-Manila will be suspended from March 22 until April 13.
Clark-Incheon will be suspended from March 24 to April 26
Incheon-Clark will be suspended from March 23 to April 25
Cebu-Incheon will be suspended from March 24 to April 26
Incheon-Cebu will be suspended from March 23 to April 25
Ticket holders are allowed to rebook their flights, subject to fare differences, seat availability, and ticket availability.
PAL operates limited national flights for now
PAL has said that it would operate in a limited capacity to and from Manila in response to the government's call to help foreigners return to their home countries as well as OFWs to fly back to their places of work.
Flights from Manila to the following destinations remain operational until March 31
Los Angeles
San Francisco
Honolulu
Toronto
Vancouver
New York
London Heathrow
Bangkok
Singapore
Kuala Lumpur
Tokyo Narita
Tokyo Haneda
Osaka Kansai
Nagoya Fukuoka
Guam
Flight from Manila to the following destinations are suspended from March 20 to 31:
Auckland
Port Moresby
Brisbane
Melbourne
Taipei
Jakarta
Bali
Sapporo
Phnom Penh
Hanoi
Ho Chi Minh City
Dubai
Due to travel bans and restrictions within the country, Manila International Airport is currently struggling to keep things fully operational due to limited manpower levels for now. They are currently assembling what they can to operate these limited international services on selected routes for March 20 and beyond.

Follow the Pointsboys for all the latest travel updates and airline news in the Philippines!